I can't believe my wee little baby is already three weeks old. The time is just flying by! Our life has certainly changed a lot in the past three weeks. My mom was here for the first two weeks of Benjamin's life and it was such a blessing to have her help and fellowship! She left last Monday and I've been 'on my own' with of my children. Life with a two year old and a newborn has certainly presented its own set of challenges, but the blessings are manifold. I am so thankful to the Lord for my two sweet babies!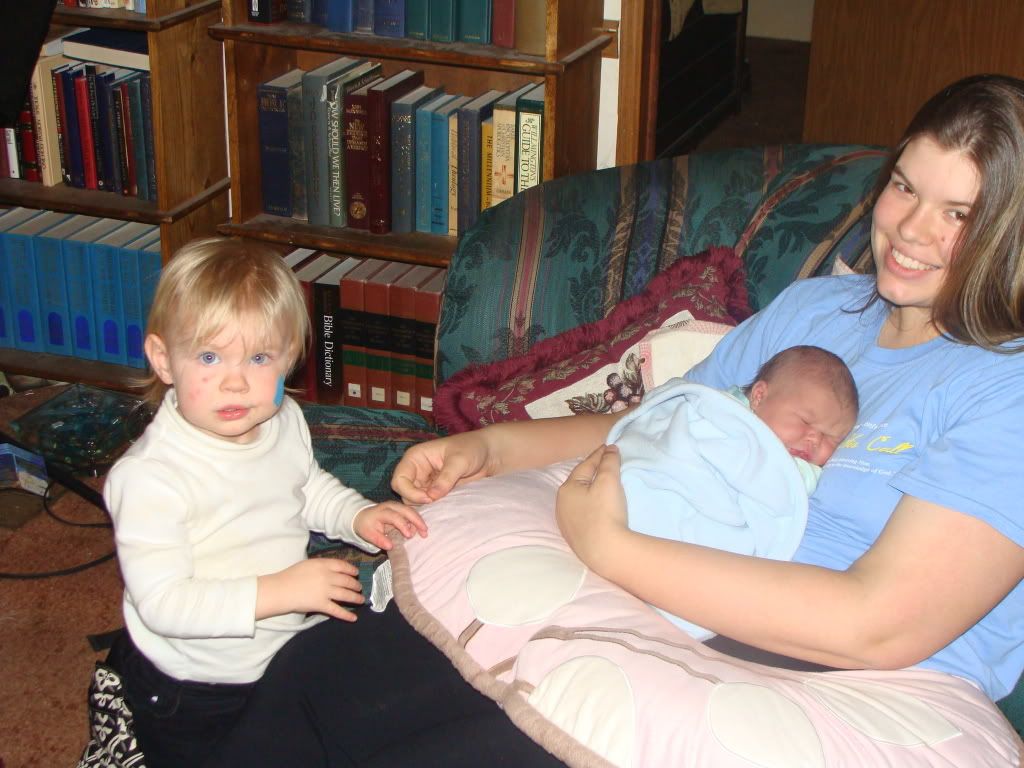 Once Mom left, I tried to start doing everything--all the chores in my
Motivated Moms Planner
, cooking all our meals, keeping the house clean and keeping up with a busy toddler while nursing a newborn several times a day and a couple times during the night. I very quickly learned I wouldn't be able to keep up. And, that's okay--thankfully, my husband agreed. So, I've been just trying to keep up with the most important chores (cooking, keeping the kitchen clean, and laundry) and I've had some help with the rest. ;)
Our meals have been simple, we've been eating lots of leftovers, and our house has been far from spotless. We've even been using paper towels and paper napkins. And, that's okay for now. Eventually, I'll be able to keep up with things like I did before. At the present, getting rest and snuggling my new baby are far more important--as I learned last time around,
babies just don't keep
.